Loan Calculator
Loan Type
Loan amount
Loan term
Weekly

Total Repayments

Interest

Monthly

Total Repayments

Interest

Fortnightly

Total Repayments

Interest
We now securely use Open Banking, making loan applications quicker & less hassle for you. Find out more about it here
Carmel
Dublin
To be honest I was blown away with how efficient the process has been. It's only been two weeks since I filled in the application to become a member and I got confirmation today that my loan has been issued! That is an incredible timeframe and it has taken the biggest weight off my shoulders!! It has been the most pleasant experience and I am looking forward to continuing my relationship with all in Savvi in the future.
Diarmuid Kirwan
Wilton, Cork.
I needed a loan to buy a car soon after joining ESB, that's when I discovered how simple and quick the Credit Union loan process is!

Bernie
Dublin
I needed to sort out some accounts and Christine (staff member) was such a lovely person to deal with. She was so helpful and explained everything that I needed to know in detail. She returned calls when she said she would and I can't praise her telephone manner enough. If we had more people like Christine in business we would have a great country!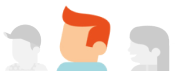 Paddy Walsh
Dublin
Simon and the team looked after me from day one. They have also introduced EFT, online banking and I can't wait to use the App!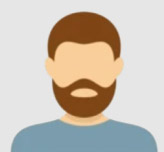 Tom
ESB
Our Credit Union has been of real and practical help to many of my colleagues down through the years.