The Alan Gallagher Savvi Credit Union Third Level Educational Award is now in its 17th year and is open to all members of the Credit Union.
The Award was launched in 2006 to commemorate Alan Gallagher, the son of Joan and Brendan Gallagher who were long-serving Volunteers of the Credit Union. Alan died tragically when trying to rescue a friend.
ENTRIES FOR 2022/23 ARE NOW CLOSED. APPLICATIONS WILL REOPEN IN AUGST 2023 FOR THE NEXT EDUCATIONAL YEAR.
One Education Award per annum will be offered to students commencing their third level studies in the next academic year
There will be an open draw selection process. The closing date for entries is 30th September 2022 and the draw will take place on 7th October 2022. The winner's name will be announced on savvi.ie and The Hub.
The value of the Education Award is €3,000 per annum for a maximum period of four years*
*This is subject to satisfactory performance including passing the prescribed exams.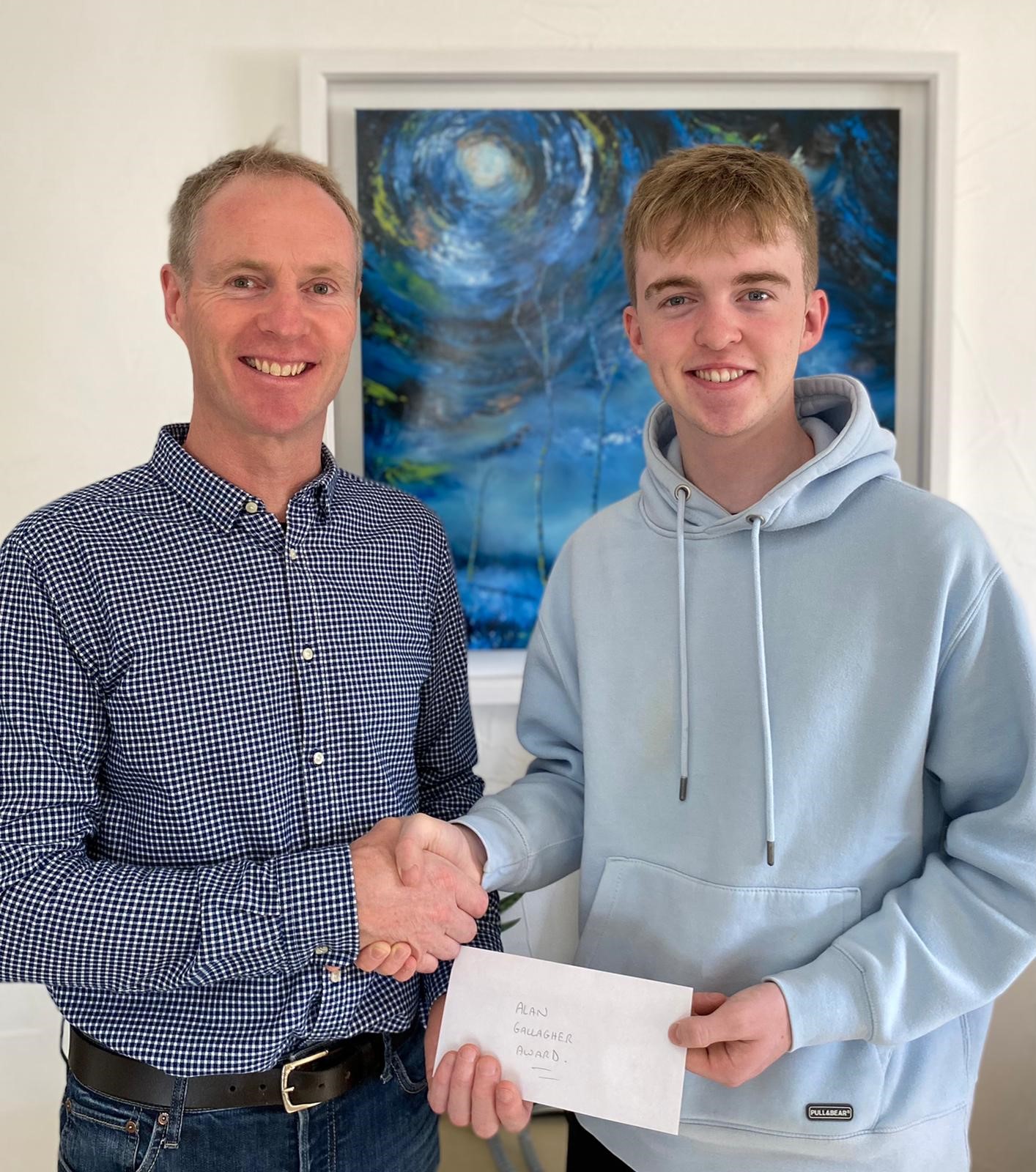 John Gorman was the winner of the Award for 2021 seen here being presented the award by his dad, Paul Gorman.