The Alan Gallagher Savvi Credit Union Third Level Educational Award is now in its 17th year and is open to all members of the Credit Union.
The Award was launched in 2006 to commemorate Alan Gallagher, the son of Joan and Brendan Gallagher who were long-serving Volunteers of the Credit Union. Alan died tragically when trying to rescue a friend.
PLEASE NOTE-Entries for 2021 are now closed.
One Education Award per annum will be offered to students commencing their third level studies in the next academic year
There will be an open draw selection process. The closing date for entries is 13th October and the draw will take place on 20th October. The winner's name will be announced on savvi.ie and The Hub.
The value of the Education Award is €3,000 per annum for a maximum period of four years*
*This is subject to satisfactory performance including passing the prescribed exams.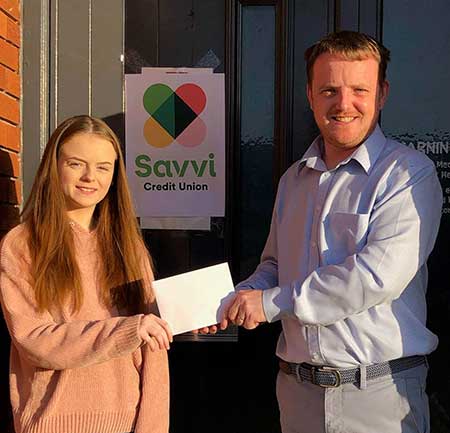 Congratulations to Lauren Foley who is the winner of the Award for 2020. Lauren has just started a Bachelor of Engineering course in UCC and we wish her all the best in her studies and future career.
Congratulations to Alan Mullins who was the winner of the Award for 2019. Alan has recently completed his first year of studying Business in Cork Institute of Technology.